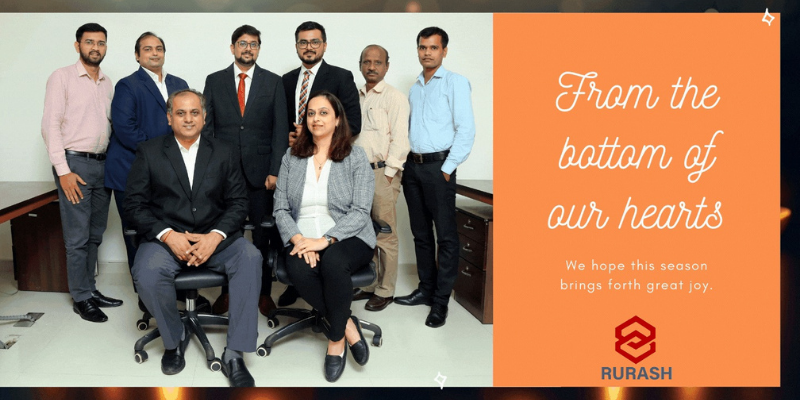 Ranjit Jha
17 Nov,2020 /
0 Comments
2020 has been an overwhelming year for all of us.
It introduced a lockdown that literally brought human life to a standstill. What arose was an undefined dilemma about 'what next' and an unfathomable power in the human kind to fight and survive the pandemic. As a recent entrepreneur, I too witnessed an array of emotions, situations and circumstances.
But like every year, this Diwali season brings in a lot of hope, light and positivity. Noticing the vibe in the air, I reflected upon the year gone by and decided to pen down my thoughts about my journey so far leading Rurash. For starters, Rurash Financials is a financial boutique Company I launched in 2019 and here, we take you through our journey, so far.
When we had begun this journey called Rurash in 2019, little did we know that our patience would get tested in the initial years of incorporation.
The idea started gaining form in my mind in 2014. It was over a decade that I was working in the financial markets, serving the NRI investors. As an employee and a passionate professional I always had ideas and ways to make things happen and happen for the better. This was also the time when I felt it is difficult to change the processes and systems in larger organizations and so the idea stayed on and off. It wasn't packed up or thrown out of the window but I would say I was sleeping on it.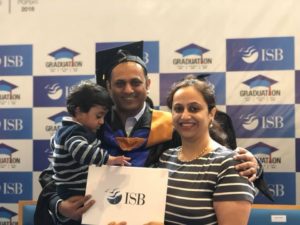 2014 was also the year when I was prepping up for a career leap. I was pursuing CFA and looking at a premiere B-school education program that materialised to be the PGPMAX program at ISB in 2016. I would say that this was a turning point in my professional life. ISB empowered my ideas and gave them the right direction. The program helped me feather out the clutter and by the end of it I had a business outline ready with me.
Entrepreneurship is like a pledge so before I took the pledge I had my concerns like what, where and how about starting up, gaining confidence of clients and getting a team in place.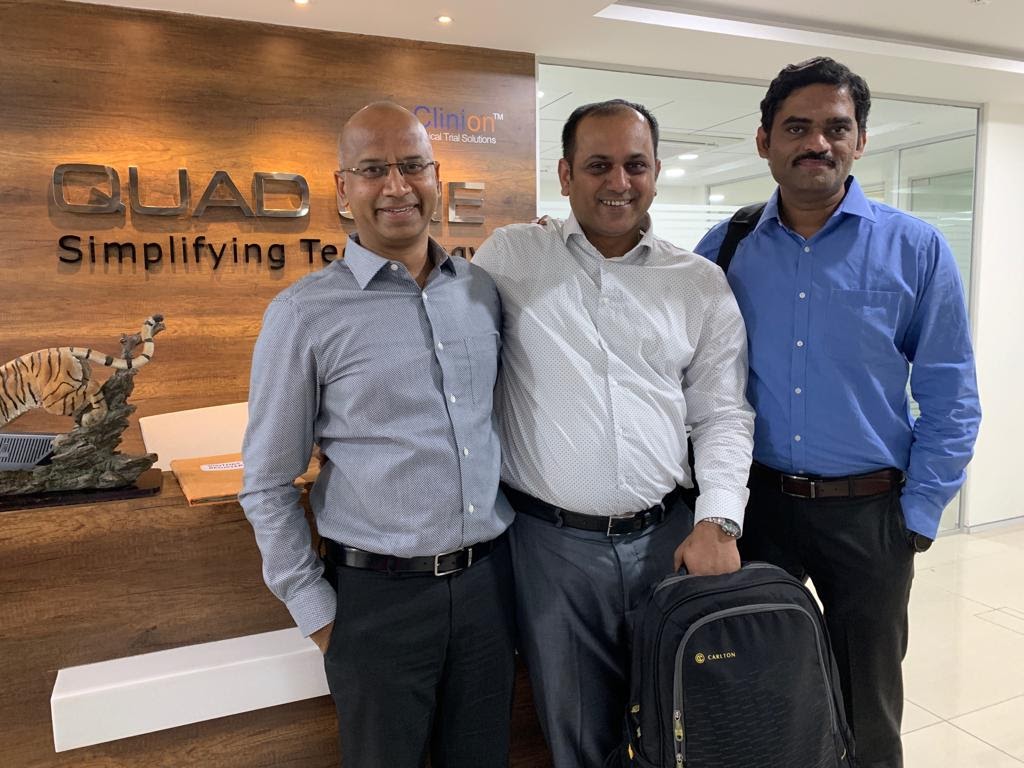 Two of my dear batchmates, Manuj and Kumar who are now co-founders of Rurash Financials liked the whole concept. I remember Manuj had told me, "you start with one product and make sure that you make money with that and then you take it ahead". Likewise, back home it was my wife Shikha who was excited but had her reservations but finally got convinced and decided to join. She has been very resourceful in organizing alliances, corporate and vendor relations and also in bringing this whole idea together and giving it a shape that would help us climb the ladder of success.
Prajyot, my then colleague and now COO at Rurash Financials, jumped at the idea and joined me to start this venture. We then set forward to plan better and put our energies towards setting the ball rolling on our business idea.
Two of my long term clients who I have been servicing for several years now decided to stay invested with me and we got our first boost. I am glad to share they are still amongst our esteemed clients.
Early 2019 we had started rolling and it was the same year that Covid-19 showed its murky side and brought our lives to a jolting halt.
The risks we decided to take when we refused to close operations were a lot different than the risks that the healthcare professionals and corona warriors were taking all across the globe. So from starting from a small office to working from home and then moving to our present office, a larger and better space that allows physical distancing even with a team size of 10 to operate as per Covid-19 safety protocols.
As a team we decided to 'Show Up', continuing our work, driven by our passion to excel in all circumstances, staying safe and considering the economic climate. This was significant for the clients who were signing up with us and for all of us, the founding members or the founding team. We had all come together to invest our time, effort and passion in an idea, we call RURASH.
We managed to make some positive headway in our revenue performance with the basic investment options i.e, the vanilla broking services. Soon we moved on to launching our service umbrella that covered Unlisted Equity, Mutual Fund Distribution, Investment services, NRI Investments, Demat services etc.
Year 2020 despite the odds that it brought to the globe turned rewarding and that helped us keep going. We could break-even in the present year and we also managed to carve a space among the largest market makers in the unlisted equity segment.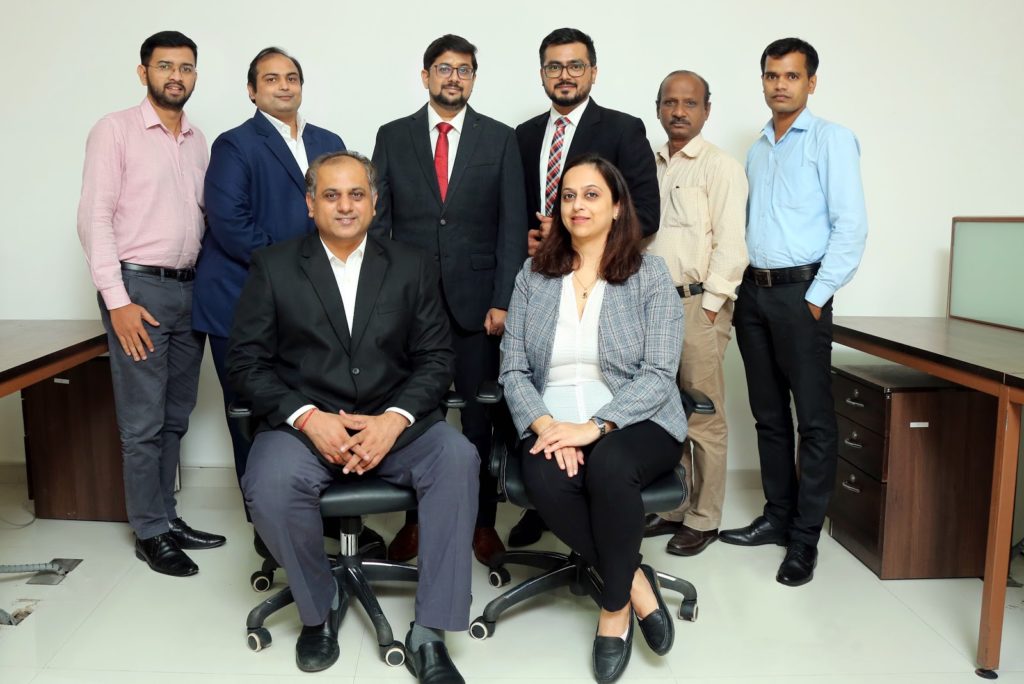 When I,Prajyot, Manthan, Shikha, Nirav and our team came together we were well aware of the market nitty-gritties. We started up with the notion to democratize personal finance, To open the gates of opportunities that Indian stock markets offer to the investors and brokers from across the globe.
Though like always, service excellence through Fin-tech remains the larger vision of Rurash; We are working on becoming a tech enabled plug and play service provider. Our vision is to cut human intervention in money management thereby facilitating hassle free investments and portfolio management services.
The founding team of Rurash comes with expertise in management, finance, offshore/onshore investments, structured investment products, Private Equity and technology domain.
Inspired by our own venture stories, we wish to help other startup enthusiasts, Businesses that believe in the concept of 'Atma Nirbhar' (read: self sufficient); more so as India is fast becoming a hub of unicorn startups. We wish to take our ideas like margin funding, working capital management, money management to help startups with their fund management and fund allocation.
Our journey has begun with a bumpy ride and we were able to stay calm during the unfortunate pandemic. We all had our issues, concerns and uncertainties but we decided to stick around and keep going.
We are also humbled to say that we didn't ask any of our colleagues to leave or take a pay cut – in fact we did give them an annual performance bonus along with salary increments during the pandemic.
Inspired by the quote that, " The road to success is always under construction", We didn't give up and focused on the light at the end of the tunnel. Like that I hope this Diwali brings in the light to the world and brings back hope, health and happiness to this globe. Until then, Stay calm. Stay Positive and follow all the safety protocols.
Ranjit Jha
MD, CEO – Rurash Financials