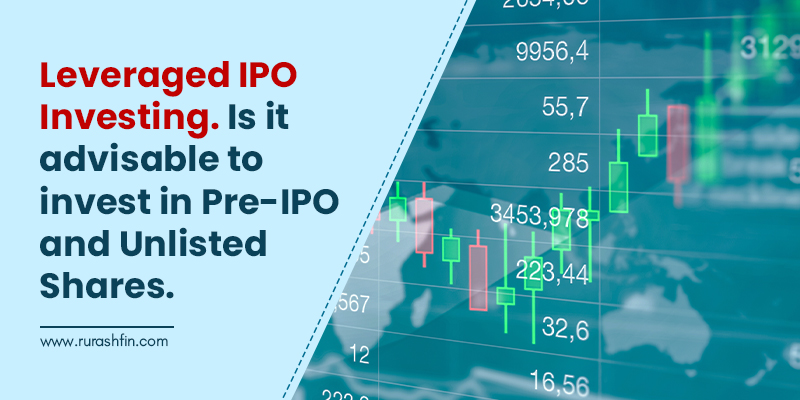 Rurash
16 Sep,2021 /
0 Comments
With Capital Markets making lifetime highs daily and a swarm of IPOs lined up, 2021 has become a year of IPOs. The new IPOs that are coming in the markets almost at all times are getting oversubscribed. Demand stays high while the shares are later allotted or subscribed. Several investors never get the allotment even after their persistent applications.
To get past this, people have found an alternative route. Investors who are able to find potential opportunities are choosing to buy from the unlisted markets or resort to investing in Pre-IPO stage companies.
Even so, there is limited participation from HNIs; the situation at hand has made increased participation on the retail investor front adequate.
The abundant liquidity has been one of the major catalysts for the increasing popularity amongst Indian Retail Investors.
Characteristics of Unlisted Shares
The shares that are not listed on any of the exchanges
Securities/Shares that get listed on any of the regional stock exchanges and are non-tradable, are also categorically put under unlisted Shares.
Local Dealers are responsible for the price discovery and thus make it a challenging process.
The unlisted companies sometimes offer higher growth prospects.
Unlisted share trade settlement is the fastest. The trade can be settled in 1 minute.
The unlisted companies are held in demat form(digitized). Hence the investors need to worry about physical storage or theft of the certificates
Process of trading in Pre-IPO Market
Market makers like Rurash Financials offer you a platform to trade in unlisted companies. Rurash offers a very competitive and full service outfit providing research, better customer service and prompt trade settlements.
Pre-IPO Market used to be a playground of a few bigwigs or HNIs until Rurash made it possible for retail investors to participate in the thriving unlisted securities market.
As a result, we now have more retail buyers, ESOP sellers and an increased participation.
The chance to find the next opportunity for staggering returns and the idea to be able to tap into the next multibagger pulls retail buyers like bees to honey.
Risks at hand
In basic terms, just like the listed securities, Risk to Returns in the Pre-IPO market works the same way. However the unlisted companies are undiscovered gems.
Conclusion :
In India, the investors do not go beyond top 100 listed companies, hence, unlisted, Pre IPO and start up can be like undiscovered gems. The investment risk is marginally higher than listed companies however the potential to make better returns are much higher as the unlisted companies are undiscovered and some of them grow beyond 30%.
Unlisted companies also offer to invest in alternative business models.For example – There is no listed company in the business of Helmet manufacturing, no business in wallet companies etc.
Some of the winners in unlisted – Start up companies are.
Studds Accessories
Paytm
Rivigo
Udaan
Khata Book
Policy Bazaar, etc
Excited to know more about the unlisted shares?