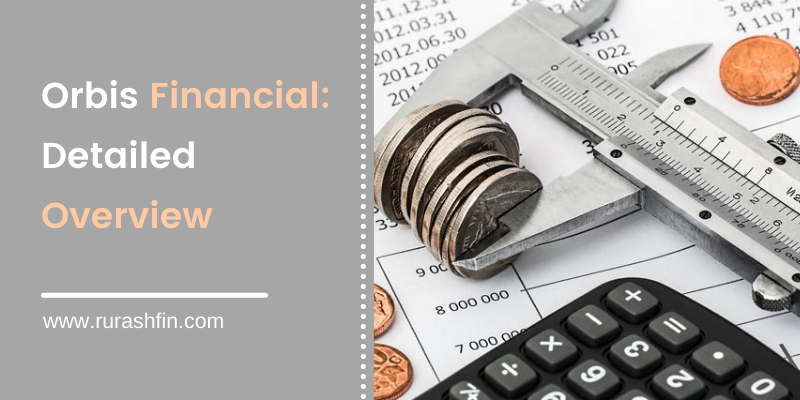 Rurash
28 Mar,2022 /
0 Comments
ABOUT COMPANY:
Orbis Financial Services Ltd. (OFSL) is providing securities services since 2009 and is one of the leading player in this field.
is registered with SEBI as a Designated Depository Participant (for Foreign Portfolio Investors), a Clearing Member on NSE, BSE, MSEI & MCX in a variety of segments as also being a Depositary Participant on the NSDL & CDSL.
Being a dedicated Custodian, it has adopted Zero Conflict Business following the fully disclosed model up to the Beneficiary level. OFSL is also registered with SEBI as Category I Registrar & Share Transfer Agents and has connectivity with both the Depositories, NSDL & CDSL. It is also providing RTA (Registrar & Transfer Agent) services.
Through its subsidiary Company, Orbis Trusteeship Services Private Limited, (OTSPL) the company also has the facility to provide Trustee Services. OTSPL is registered with SEBI as 'Trustees' and undertakes the activities of "Debenture Trustee" under Regulation 8 of the SEBI (Debenture Trustee) Regulations, 1993 with registration no. IND000000602. OTSPL is also authorised vide authorisation number IFSCA/2020-21/AS/00010/0001 to undertake administration, asset management support services and trusteeship services under IFSCA, GIFT CITY in Gujrat."
Adopting a partnership approach, OFSL works closely with its clients, at every step understanding their requirements and applying its domain expertise offering the most suited services with relatively least risks. At every step, OFSL stays accessible, prompt, responsive and friendly providing client focused services with an economical, accurate, effective and innovative approach and strives to give importance to service innovation in accordance with the Industry standards. The company keeps pace with times deploying a robust State of the Art Integrated technology platform developed on an ERP system, allowing an agile and nimble footed approach.
MANAGEMENT:
The company was formed by Dr. Vijay Kelkar who is the Founder Chairman and is assisted by S B Mathur (Executive Chairman), Atul Gupta (Chairman and Whole Time Director), Shachindra Nath (Independent Director). Pranay Kothari (Independent Director), Manasi Gupta (Director), R C Jain (Director) and Michael Jaeggi (Independent Director). In its leadership team, along with Atul Gupta, Shyam Agarwal (MD & CEO), Vineet Parekh (EVP – sales and client relations), Rishav Bagrech (CFO), Sandeep Arora (EVP – operations) and Upendra Dutt Tripathi (EVP – HR Head and sales).
FINANCIAL PERFORMANCE;
For the last five fiscals, on a standalone basis, OFSL has posted total income/net profits of Rs. 8.74 cr. / Rs. 0.62 cr. (FY17), Rs. 17.61 cr. / Rs. 7.33 cr. (FY18), Rs. 22.45 cr. / Rs. 7.22 cr. (FY19), Rs. 43.87 cr. / Rs. 11.50 cr. (FY20) and Rs. 85.59 cr. / Rs. 15.35cr. (FY21). Thus except for FY19, it posted growth in its bottom lines and top line continued to mark improvement for all these years. At the close of March 31, 2021, its total headcount was 86 against 43 as of March 31, 2017.
As per shareholding pattern for the period ended March 31, 2021, 45.77% was with promoters, retail and HNIs were holding the rest i.e. 54.23%. (including 29.68% of retail investors).
On a consolidated basis, for the last two fiscals, OFSL has reported total income of Rs. 43.88 cr. / Rs. 11.57 cr. (FY20) and Rs. 86.53 cr. / Rs. 15.92 cr. (FY21). As of March 31, 2021, its paid-up equity capital stood at Rs. 87.62 cr. (87624000 shares of Rs. 10 each) which was supported by free reserves of Rs.67.44 cr.
In January 2022, it issued rights shares in the ratio of 1 share for every 16 shares held at Rs. 30.50 per share. Its shares are currently trading in the range of Rs. 55 – Rs. 61 and last 52 week's high/low is Rs. 58 – Rs. 62. Its book value stands at Rs. 17.69 and having a market cap of Rs. 534.51 cr. Its total liability at of the same date was Rs. 2146.38 cr.
Registered Office:
4A, Ocus Technopolis, Sector 54, Gold Club Road, Gurgaon,
Haryana – 122002 (India)
Corporate Office:
205, Vaibhav Chambers, 2nd Floor, Plot No. 1,
Bandra Kurla Complex, Bandra (E), Mumbai – 400 051 (India).
Registrar & Transfer agents:
Skyline Financial Services Pvt. Ltd.,
D-153, A I Floor, Okhla Industrial Area, Phase-I, New Delhi 110020 (India).
DISCLAIMER:
All matter published/mentioned here is purely for educational and information purposes only and under no circumstances should be used for making investment decisions. Readers/listeners must consult a qualified financial advisor before making any actual investment decisions. Any reader taking decisions based on any information published here does so entirely at own risk. Investors should bear in mind that any investment in stock markets is subject to unpredictable market-related risks. Above information is based on documents available in the public domain as of date coupled with market perception. The author has no plans to invest in this offer.
For any guidance regarding financial wealth management, Connect with us at: rurashfin.com
Also Read: Policy for unlisted securities/shares and taxation thereon.